Criminal Justice Support Services and Costs

The Criminal Justice Support team are here to help all sides of the equation when it comes to crime, as no one gets away without some kind of damage when a crime is committed.
Criminal Justice Support information
This website is dedicated to criminal justice information in the Glasgow area. We were established in the city in 2004, and take a highly efficient, low-tolerance approach to dealing with antisocial attitudes in the city. It follows the yellow and red card scheme, familiar in football games worldwide. Glasgow Police will present a yellow card to warn offenders who are acting in an anti-social manner. Their details are held on a database, and if they offend again within six months they are presented with a red card and are prosecuted. The cards are used for several forms of anti-social behaviour, from urinating, swearing or dropping litter to acting in a menacing manner.
Solving the problems behind crime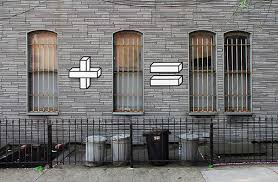 This is another highly efficient way that we deal with anti-social people. The Community Incident Action Group is a trouble shooting group. It deals with any specific community safety concerns brought about by problematic people, families or areas. Members of the group share data and intelligence, enabling them to identify and stymie the activities of people guilty of crime and disorder. They tackle things like truancy, anti-social behaviour and repeated offenders.
The Joint Action Group is also a problem-solving group. Whereas the CIAG deals with criminals, the JAG deals with problem themes and areas. For example, the police use the JAG to talk about potential dispersal orders in difficult areas, to deal with anti-social behaviour.
By doing this, alternatives can be thought about and longer-term plans can be enacted to deal with the issue once a dispersal order has run out.
Employment
Lack of employment is often considered a contributor to crime. Many people believe that if there were
more cleaning, building and service jobs
, crime would be reduced.